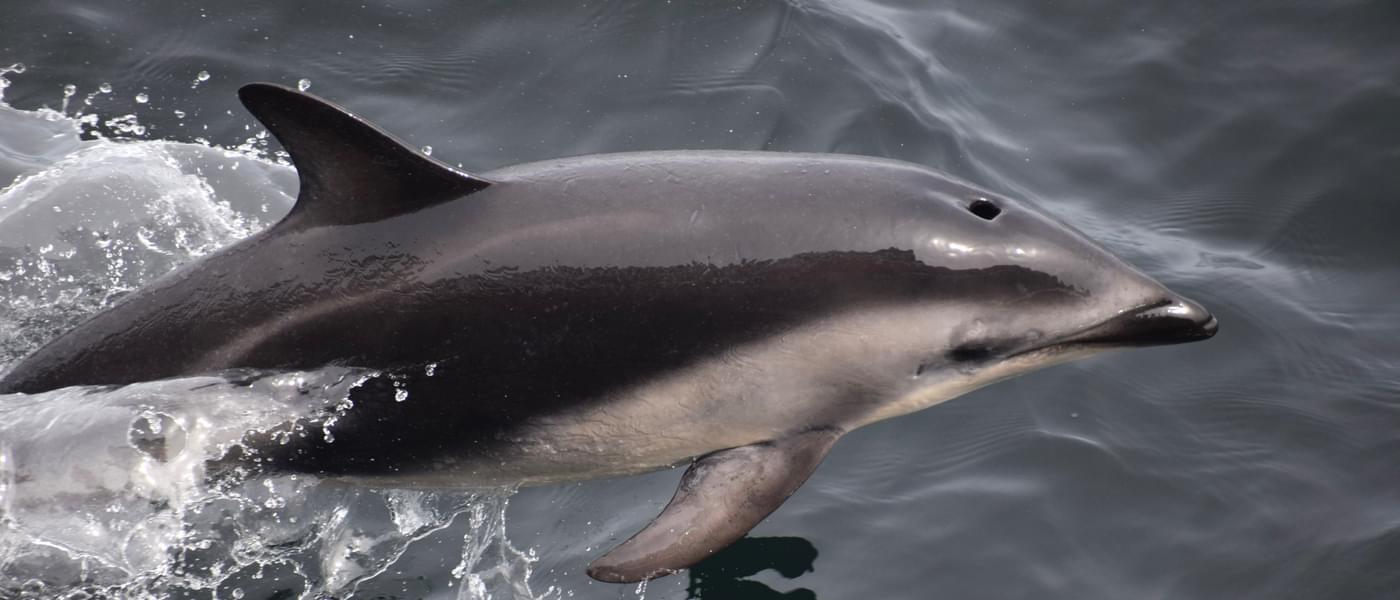 Lagenoryhnchus obscurus
1.5 - 2.2m
Dark grey
Teeth
Dorsal fin
Dusky dolphins are medium-sized grey and white dolphins with tall, curved dorsal fins. The sweeping white blaze on their flanks gives them a beautiful pattern that can be seen when they breach. They have dark 'lips', beak tip and patch around each eye. These patterns stand out on the lighter face. A dusky dolphins dorsal fin has a darker leading edge and a lighted coloured trailing edge. 
Key Features:
Sloped melon and short dark-coloured beak 

Tall, curved, two-toned dorsal fin 

Dark great back, white undersides and grey patterning on the flank 

Fast swimmers, highly social energetic and acrobatic 
You may also be interested in
Sea Safari
Experience whales and dolphins with ORCA and join us out at sea.
Become a member
Supporting ORCA as a member is a way everyone can help to protect the ocean.
Training Courses
Help us collect vital data about whales and dolphins whenever you can see the sea.