One of the most meaningful and personal ways to support ORCA is to leave a legacy to help the charity for many years to come.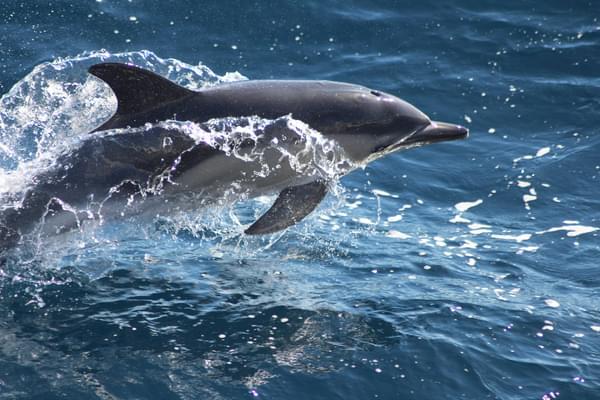 Leaving a gift to ORCA can be very simple but can have a profound impact. We've outlined some of the key information below, which should provide you with some of the details that you need. If you have a question or would like to tell us that you've remembered us in your Will, please contact us at [email protected]
If you do decide to leave a gift to ORCA, please accept our heartfelt thanks. Your legacy will help us to continue our work protecting whales, dolphins and porpoises, now and in the future and ensure that we can continue to collect critical data on cetaceans across Europe for many years to come.
Leaving a gift to ORCA
If you leave a gift to a charity in your Will, its value will be deducted from your estate (your money, possessions and property) before Inheritance Tax is worked out so there can be a financial benefit to leaving a legacy. For more details, please see the HMRC website or speak to your financial advisor.
What you will need
If you wish to leave ORCA a legacy, all you need to do is:
Include our charity number 1141728
Include our name (ORCA) in the wording
I haven't got a Will
It's important to have a Will so that you can make sure that you take care of your family, friends, as well as the causes that are close to your heart. By being prepared, you can make sure your wishes are carried out and avoid confusion.
Wills are legal documents and can be complex; a small mistake in a Will can cause many problems. It is best to get someone legally qualified to draft one for you, which includes all the friends, family and charities that you would like to remember.
I've already got a Will – how can I remember ORCA?
If you've already written a will but would like to leave a gift to ORCA, you don't need to go through the inconvenience, expense and stress of a complete rewrite; you can just choose to add a sentence, called a codicil to make your wishes clear. A solicitor will be able to advise you on how to add a codicil to your will, but it will be at a smaller cost than a full rewrite.
Types of Legacy that you can leave
Residuary Legacy
This is the gift of the remainder of your estate (or a percentage of the remainder) after all other bequests (gifts to friends and family) have been made and all outgoings/costs have been dealt with.
Pecuniary Legacy
This is the gift of a fixed sum of money. It is important to note that the value of a pecuniary legacy will decrease over time as the cost of living/inflation increases.
Who to approach to write your Will/update your Will
You may have a friend or family member who can recommend a solicitor to help you write your Will but if not you can search for details of a local solicitor by visiting The Law Society's website. There is a cost to using a solicitor for Will Writing so it's advisable to check their fee structure before you instruct them, and shopping around is usually advisable.
Also bear in mind that some bank accounts and insurance policies may offer you legal services which can include Will Writing services for discounted rates (or sometimes even for free) – it's definitely worth checking your policy documents!
If you are a member of Trade Union do also check with them as Will writing services are sometimes a benefit that Trade Unions offer their members.