Marine Mammal Surveyors are the backbone of ORCA's research.
These dedicated volunteers play a crucial role for ORCA, donating their valuable time so that important marine mammal habitats can be studied and monitored on diverse sea crossings in UK and European waters.
Utilizing the UK ferry network, our volunteer survey teams board ferries leaving ports across the UK to conduct scientific surveys to record the species seen, where they are and what they are doing.


All you need is a passion for whales and dolphins, a reasonable level of fitness and to take an ORCA Marine Mammal Surveyor course, which will teach you everything you need to know to become a citizen scientist.
These one-day online courses are interactive and will give you all of the skills you need to identify and record whales, dolphins and porpoises during offshore surveys.
You will learn about the species encountered most frequently on our surveys , how to interpret the behaviours they display, as well as understanding ORCA's distance sampling survey protocol and preparing you for working on board a ship.

ORCA MMS FAQs
Detailed course agenda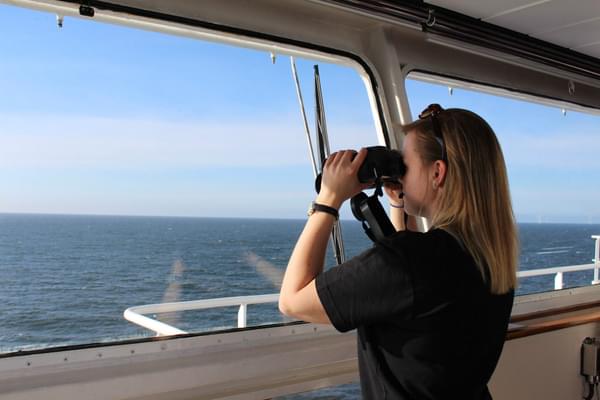 Book a place on our Marine Mammal Surveyor Course
Courses are £120 per person and open to over 16s (though please note that you must be 18 to participate in a ferry survey and 21 to participate in a cruise survey). Once you have completed the course and become an ORCA member (starting at £5 per month or £60 per annum), you will then have the opportunity to apply for our offshore surveys (ferry tickets and cabins, where applicable, are provided free of charge).
Please refer to our ORCA Training Course Terms & Conditions for more details.

ORCA Training Course Terms & Conditions
2024 Courses
February 2024

ONLINE - Saturday 24th February 2024 9:30am - 4:30pm (ONLINE TRAINING COURSE)
To book your place, visit our online shop by clicking the button below. Our Marine Mammal Surveyor courses do sell out, so please book early to avoid disappointment.
If you would like to purchase a course place as a gift, we are happy to provide gift vouchers on request. Please email us on [email protected]
Book a one day course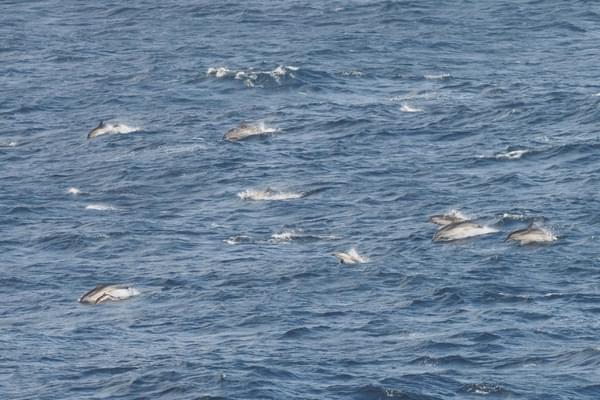 2024 Courses
We typically run two or three Marine Mammal Surveyor courses per year, which are mostly delivered at the end of the year, between late October to early December. This is so that all new volunteers are trained up and ready for our busy ferry surveying season, which runs from early Spring to late Autumn each year.
Later 2024 Marine Mammal Surveyor course dates are TBC. Register your interest below to be the first to hear about 2024 Marine Mammal Surveyor courses!
Register Your Interest for 2024 Courses
You may also be interested in
Sea Safari
Experience whales and dolphins with ORCA and join us out at sea.
Become a member
Supporting ORCA as a member is a way everyone can help to protect the ocean.
Training Courses
Help us collect vital data about whales and dolphins whenever you can see the sea.