Watch whales & dolphins with ORCA
ORCA offers a range of different opportunities, giving people the chance to experience the amazing wildlife on our doorstep for themselves. Our Sea Safari trips cater for everyone from complete beginners to wildlife enthusiasts, and we work with an array of expert partners to give you a truly memorable experience.
Check out the trips below to find out more and see how easy it is to go and experience stunning wildlife at sea.
Visit one of the top five places in the world to see whales and dolphins with an ORCA Sea Safari, crossing the Bay of Biscay in search of marine life.
With the chance of seeing huge ocean giants and pods of acrobatic dolphins, our ever-popular mini-cruises leave Plymouth throughout the summer, with every trip a unique experience for passengers and guides alike.

Our 2023 trips are now finished, but you can register your interest below to be amongst the first to hear our 2024 adventures in the Bay of Biscay!

Register Your Interest for 2024
Study whales & dolphins as an ORCA OceanWatcher

ORCA wants everyone to help add to our knowledge and insights around marine conservation – whether on land or at sea. That's why we created our citizen science monitoring programme; ORCA OceanWatchers.
With more citizen-scientists, we gather more evidence and can become an even more powerful voice for whales and dolphins. We've designed OceanWatchers to make data collection as flexible as possible, enabling you to be a key part of our conservation work. It gives us an opportunity to actively monitor important habitats, and continue to help create and maintain protected areas in UK, European and worldwide waters.
The ORCA OceanWatchers online training course, along with a bespoke app will enable everyone to collect data about whales, dolphins and porpoises. And it can be collected from anywhere that you can see the sea - whether that's from your local beach, on holiday at the coast, scanning the seas from a cruise ship, travelling via ferry, or from your own boat.

Be an OceanWatcher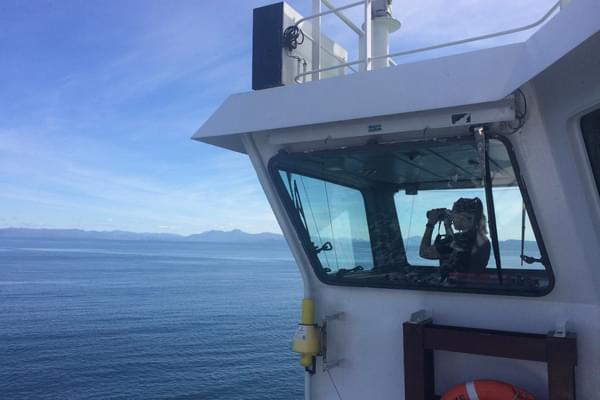 Train to be a Marine Mammal Surveyor
If you have enjoyed the OceanWatchers course this is your chance to take another step and become an advanced observer by training to become a volunteer Marine Marine Surveyor. Survey teams board ferries leaving ports across the UK to conduct scientific surveys to record the species seen, where they are and what they are doing.
Marine Mammal Surveyor training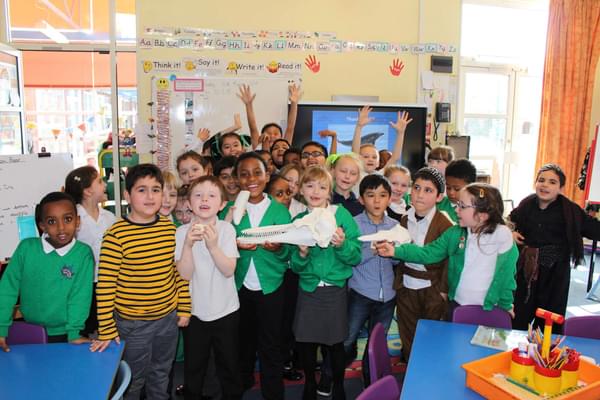 Get involved with Whale Education Month
Every year, ORCA invites Key Stage 2 schools from all around the UK to take part in our inspiring education programme. Free Fin-tastic Fun in Schools packs are sent to schools and teachers to inspire them about whales, dolphins and porpoises.
Whale Education Month