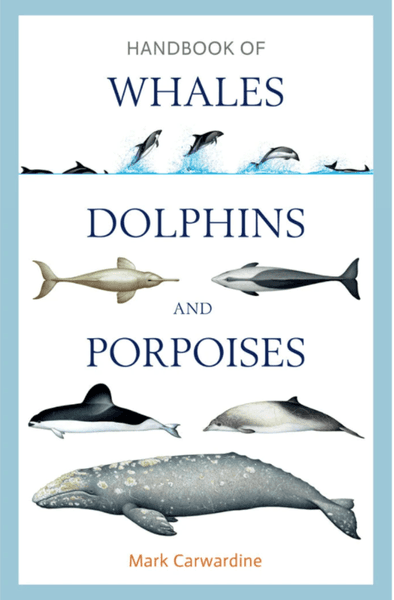 Mark Carwardine's Handbook of Whales, Dolphins and Porpoises
£29.95
ORCA patron and wildlife expert, Mark Carwardine, has had a life-long passion for whales, dolphins and porpoises, studying and photographing them around the world for 30 years. His amazing books are available to buy from the ORCA website, with every copy sold signed by the author to make it an extra special gift for any avid wildlife lover.
Mark Carwardine's Handbook of Whales, Dolphins and Porpoises
"A dazzling and epic achievement. Everyone who loves the sea and what's in it should own this book." BILL BRYSON
"The definitive all you need to know about ALL the world's cetaceans, by THE world expert, Mark Carwardine, and it's superb." CHRIS PACKHAM
From the blue whale to the harbour porpoise, this groundbreaking handbook is the most comprehensive, authoritative and up-to-date reference to each of the world's 90 species of cetaceans. With more than 1,000 meticulous and specially commissioned illustrations - complete with flukes, blows and dive sequences - it includes detailed annotations pointing out significant field marks, as well as extensive distribution and migration maps. Many of the world's most respected whale biologists have collaborated on the text, helping to provide the ultimate guide to the identification, distribution, behaviour, life history and conservation of every species and subspecies of whale, dolphin and porpoise.