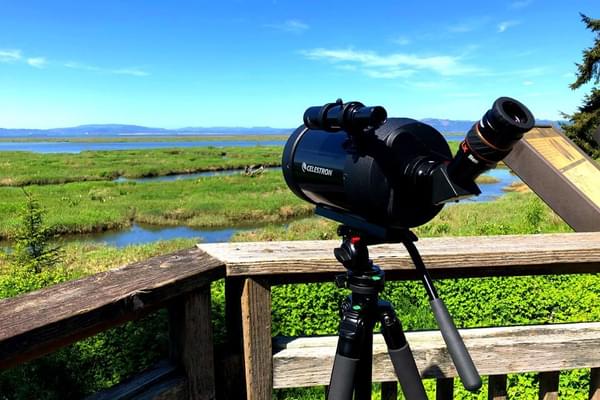 For almost 60 years, Celestron has manufactured high quality optics that help people gain new perspectives on the natural world. Today, we're a leading manufacturer of binoculars, spotting scopes, and microscopes—in addition to being the world's #1 telescope brand.

No matter where we point our lenses, the impact of humankind on the natural world is clear. Endangered mammals and birds need open spaces and waters free from pollution where they can thrive and be studied. Likewise, astronomers need dark skies free from bright city lights from which to conduct their observations. It's obvious that conserving natural resources is central to Celestron's mission.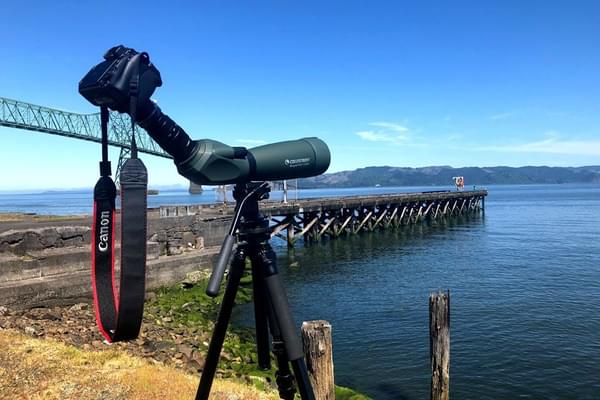 We're honoured that the ORCA team chooses to partner with Celestron to support their vital field work. With our headquarters located just 4 miles from the Pacific Ocean in Torrance, California, we know first-hand the importance of protecting whales, dolphins, and porpoises. We're very proud to support ORCA and we hope to inspire others to play a part in ensuring the future of cetacean populations.
For more information about Celestron, our products, and our other activities in the UK, please visit our website at www.celestron.com.