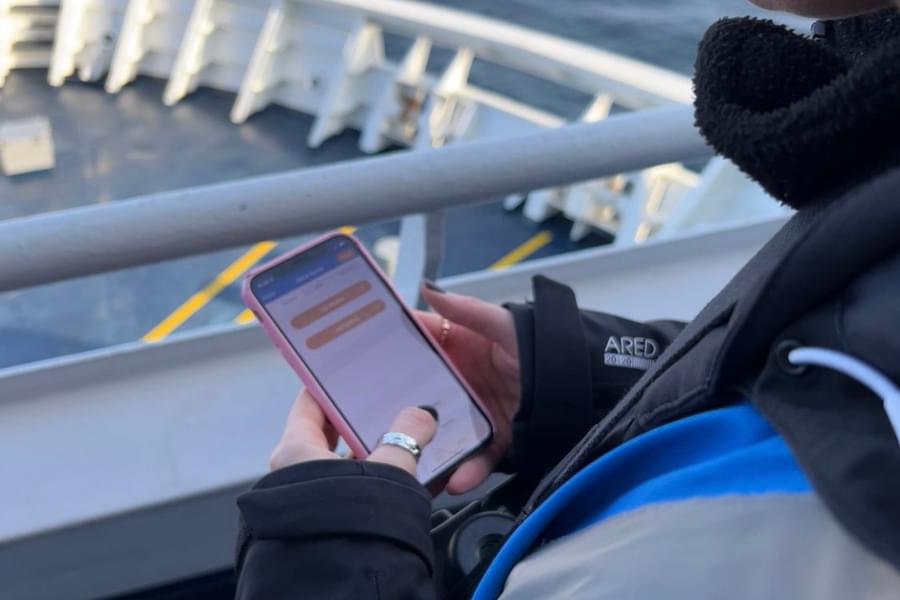 ORCA OceanWatchers Course
£60.00
The ORCA OceanWatchers courses are hosted on the e-learning platform Moodle. This allows you to work through the course content in your own time. You will have 2 weeks to work through the materials before finishing with a live Zoom session with the course tutor. During this course, you will be introduced to these incredible animals, and you will learn how to identify over 25 different species of whale, dolphin and porpoise, plus learn the skills to be able to survey for these animals from land or at sea. This course is aimed at adults (16 years and older), and the course covers the following topics:

Introduction to whales, dolphins and porpoises
How to identify whales, dolphins and porpoises that we see in UK and wider North Atlantic waters
Learning about the survey methodology behind whale, dolphin and porpoise surveys from land and at sea
Collecting data on whales, dolphins and porpoises using the ORCA OceanWatchers app
2024 course dates coming soon!

Please note you will need to be a member of ORCA to take part in OceanWatchers surveys.