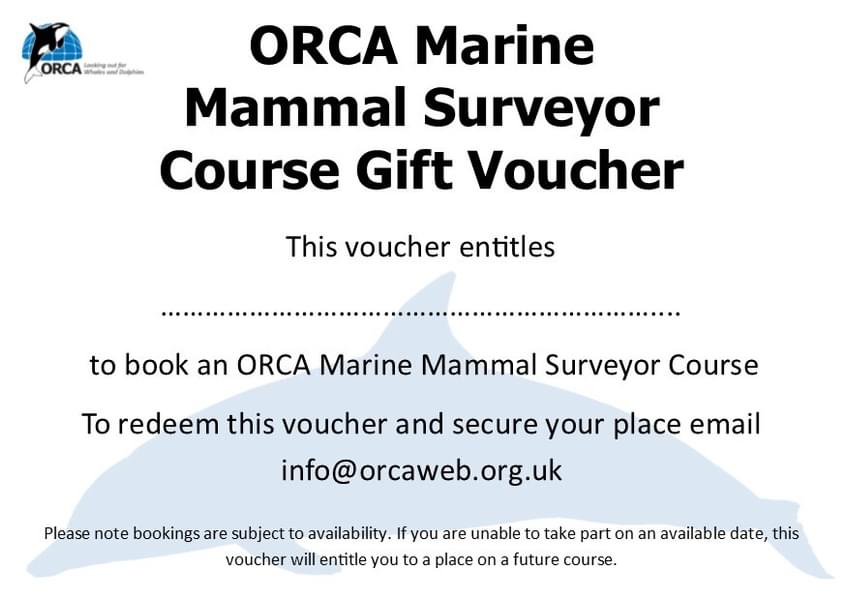 Gift vouchers for our Marine Mammal Surveyor Course and OceanWatchers course will be emailed to you along with details for the courses we have coming up. To use this voucher, please let the recipient know to email [email protected], with their chosen date, and we will arrange this for them and add them to the course.
Please note when using the voucher to book a course, bookings are subject to availability. If the recipient is unable to take part on an available date or the courses are fully booked, this voucher will entitle them to a place on a future course when they are announced.
Marine Mammal Surveyor Course 
Learn how to identify and survey for cetaceans during our one-day online course.
OceanWatchers Course 

During this course, participants will learn how to identify over 25 different species of whale, dolphin and porpoise, plus learn the skills to be able to survey for these animals from land or at sea.